Home Loan Programs for Teachers
We specialize in assisting professional teachers and educators of all types by providing the best home loan options to meet their needs. We have great mortgage programs for teachers that offer more favorable financing terms than your average home loan.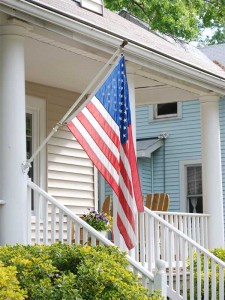 As a direct lender, we are able to provide flexible funding conditions in order to help you achieve home ownership if you are a first time home buyer (or if you are looking to buy a new or second home or an investment property).  We also have several home refinancing programs for current homeowners looking to refinance.  This includes fast and easy programs to lower your rate and monthly payments, or cash-out refinances and home equity loans.   Our loan products include various conventional, FHA, VA, jumbo, interest only and government mortgage programs.  We can even help teachers who are "underwater" in their mortgage meaning that they owe more than their home is currently worth.
Whether you are looking for home buying programs for teachers, or to save money on your monthly bills by refinancing, we are confident that we are your best option for a home loan.  We have helped countless teachers accomplish home ownership, and many more by refinancing in order to achieve a better financial situation.  Contact us today and we will show you how Educator Mortgage is the best home loan provider for teachers.
Our mortgage programs for teachers offer the following benefits:
Low Closing Costs.
Low Mortgage Rates.
Fast and Easy Processing.
Low Money Down on our Home Purchase Programs for Teachers.
It is easy to find out what you qualify for.  We encourage you to take a few minutes and call us at the number below or simply just leave us with your information and we will contact you with more information and show you what you qualify for.
1-866-841-3160
Below are the states we provide home loans for teachers:
Alabama, Arkansas, California, Colorado, Florida, Georgia, Kansas, Louisiana, Iowa, Illinois, Indiana, Maryland, Michigan, Minnesota, Mississippi, North Carolina, New Hampshire, New Mexico, Oklahoma, Oregon, South Carolina, Tennessee, Texas, Virginia, Washington, Wisconsin, Wyoming.
Our goal is to become your mortgage lender for life.  We will go far above and beyond your expectations.  This includes patiently and thoroughly educating you on all the different home loan programs that are available to you.  We will keep it simple and make sure that you are confident that you are receiving the best financing terms available.
We can also answer any questions that you may have about the teacher next door mortgage program.  Due to the very limited availability of homes in the HUD teacher next door program, as well as the fact that they are in "revitalization areas" we do not advocate the program (but we do not necessarily recommend against it either).  Some teachers do find the discount purchase price and down payment assistance for teachers through FHA to be attractive aspects (the $100 down payment option).  We will gladly provide you with all of the information that you need to make an informed decision regarding this option.