Watch to see how the Educator Mortgage Program works:
Special programs available to:
Teachers, Faculty, Coaches, Librarians, Nurses, Secretaries, Custodial/Facilities Staff, School/District Leadership, Professors, Adjunct Faculty, Counselors, any ISD/Higher EDU/Private EDU employee.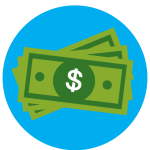 Discounted Closing Costs1
Up to $800 in reduced closing costs for you.
We believe in education and giving back to teachers and the education field.
Reduce the cost of refinancing a home.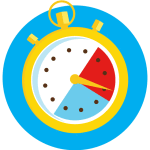 Priority Loan Processing
Educator Mortgage Program customers take priority.
Educator Mortgage Program customer loans do not wait in line.
Faster turn times and loan experience.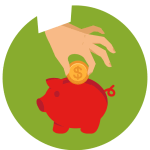 Donation To Your School2
Up to $200 in Donations to your preferred school program.
Pick any program you want (softball team, science lab, teachers lounge, etc.).
So many programs are underfunded – we are here to help.
Educator Mortgage passes the "Give Back" test.
And we're just getting started.
So many programs today are underfunded,
and so many educators today need a break.
We are here to help!
Home Refinance Loans for Teachers and the Education Field
Get Started Today

Want to learn more about our home loan programs? Please provide us with your information below or contact us at
1-855-720-2040.
* denotes required fields.
You shape our children, our communities, our future.
Let us serve you, your family, your future.
Call us today.
1-855-720-2040
1 The Educator Mortgage Program through Supreme Lending entitles the borrower to a closing cost credit equal to .20% of the funded loan amount up to the lesser of $800 or total closing cost amount. The credit applies to all loan products other than Bond Programs, which are not eligible under the Educator Mortgage Program. The lender credit will be reflected on the Closing Disclosure. No part of Lender Credit can apply to or offset down payment. Special incentive program subject to change without notice. This offer not valid with any other incentives or discounts.
2 The Educator Mortgage Program through Supreme Lending entitles the eligible home buyer and/or seller to a credit against real estate fees equal to .20% of the loan amount up to a maximum of $800. Subject to Real Estate Agent participation. Supreme Lending will make best efforts to identify a participating Real Estate Agent but does not guarantee Real Estate Agent participation. In the case of no Real Estate Agent participation the home buyer or seller will not receive the discounted Real Estate Agent fees. See eligibility requirements listed above for qualifying buyer, seller and borrower.